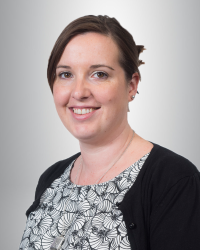 Passive Sampling and Its Pivotal Role in ʹGreenerʹ Sampling of VOCs in Various Industrial Settings
Air Monitoring, Methods, and Technology
Poster Presentation



Presented by C. Widdowson


Prepared by N. Watson1, H. Calder2, L. Kelly3
1 - Markes International, Inc., 2355 Gold Meadow Way, Gold River, Gold River, Sacramento, CALIFORNIA, 95670, United States
2 - Markes International Ltd, Gwaun Elai Medi-Science Campus, Llantristant, No State Available, CF72 8XL, United Kingdom
3 - Markes International Ltd, Gwaun Elai Medi-Science Campus, Llantristant, CF72 8XL, United Kingdom




Contact Information:

nwatson@markes.com; 866-483-5684
ABSTRACT
Passive sampling of volatile organic compounds (VOCs) is employed by specialists working in occupational hygiene and personal monitoring, routine ambient air monitoring and fenceline monitoring of industrial sites.

Initially, the technique was used to monitor personal VOC exposure in the workplace using activated charcoal tubes followed by solvent extraction. However, by the late 1970s, scientists from the UK Health & Safety Executive's Committee on Analytical Requirements had developed a less hazardous and 'greener' method: axial passive sampling followed by thermal desorption (TD) of sorbent tubes. TD has several benefits compared to solvent extraction and since the adoption of axial passive samplers, many other passive samplers compatible with TD have been developed.

Passive sampling offers a convenient, low-cost and unobtrusive solution for a range of applications including industrial hygiene and indoor air monitoring and is well suited to large-scale environmental monitoring campaigns. Whilst axial and planar (badge) samplers remain the most widely adopted passive sampling approaches, radial samplers with their increased sampling rate can offer advantages for short-term monitoring or longer-term sampling at trace levels.

The poster will discuss how passive sampling can be best applied to a variety of VOCs in a range of situations. The poster will discuss the advantages and disadvantages of each option, with tips and tricks for successful measurement.